Does God hate?
The word love is mentioned more than 300 times in the Bible (KJV). As Christians, there is a lot of emphasis on love and rightfully so. God is love, so is there room for hate? Yes, there is.
There are certain things God hates according to the Bible and we will dig a bit deep to understand them.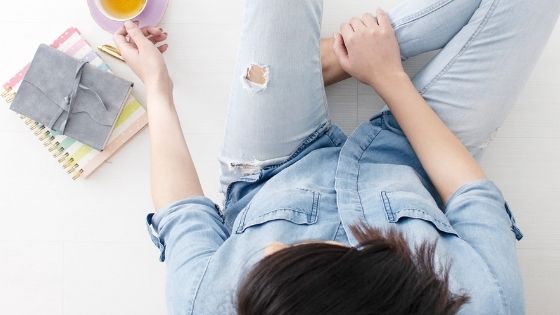 Bible verses about hate
To hate is to have an intense feeling of dislike towards someone or something, to despise, regard with disgust, find intolerable, or to feel hostile towards something.
So, what does the Bible say about hate? These Bible verses about hate help us discover more about this subject.
"A time to love,
And a time to hate;
A time of war,
And a time of peace."

Ecclesiastes 3:8 (NKJV)
"Hatred stirs up strife,
But love covers all sins."

Proverbs 10:12
"If someone says, "I love God," and hates his brother, he is a liar; for he who does not love his brother whom he has seen, how can he love God whom he has not seen?"

1 John 4:20
He who says he is in the light, and hates his brother, is in darkness until now.

1 John 2:9
There's a time for everything in this world. While we are definitely called to love because God is love and He loves us unconditionally, there also comes a time to hate.
We will discover that this hatred is not of other people though. Loving God actually means we have to love others so we're never called to hate those around us even if they're not believers.
"If the world hates you, you know that it hated Me before it hated you."

John 15:18
"And you will be hated by all for My name's sake. But he who endures to the end will be saved."

Matthew 10:22
The world is full of hate that's why there's so much violence and crime. As Christians, we can expect to be hated because the world hated Jesus first. Because we are His disciples, we will likely go through what He did.
What does God hate?
The most important commandment our Lord Jesus Christ told us is about love:
"Jesus said to him, "You shall love the Lord your God with all your heart, with all your soul, and with all your mind.' This is the first and great commandment. And the second is like it: 'You shall love your neighbor as yourself.'' 

Matthew 22 vs 37-39 
It follows then, that when you love someone, you automatically hate something else that gets in the way of that love. I love my husband so much that I hate it when we are apart. In that case, I try and avoid the times that we are apart. 
God loves us so much that's why He hates certain things that get in the way of His love and our relationship with Him.
1. God hates sin
Sin is what causes us to disobey God's laws and principles so it's one of the things God hates. In the same way, if we love God we should hate sin because it makes us walk in darkness yet we are the light of this world and should walk in love and light.
"These six things the Lord hates,
Yes, seven are an abomination to Him:
A proud look,
A lying tongue,
Hands that shed innocent blood,
A heart that devises wicked plans,
Feet that are swift in running to evil,
A false witness who speaks lies,
And one who sows discord among brethren."

Proverbs 6 vs 16-19
This Bible verse about hate details some of the sins we should avoid at all costs.
1. God hates pride
A proud look is an attitude that makes one overestimate oneself and discount others.  Pride was the first sin committed in the world by the devil which made God throw him out of heaven as we see in Isaiah 14:12-15.
God hates pride because He cannot share His glory with anyone else. He is the Most High God, worthy of all the praise and worship.
 "I am the Lord, that is My Name; My glory I will not give to another, nor My praise to carved idols."

Isaiah 42:8
We need to give God the honor He deserves. Pride stops us from doing that.
 2. A lying tongue
The devil is the father of lies so when we lie, there is no truth in us. We are God's children and should reflect the same attributes of God. And God is truth.
"You are of your father the devil, and the desires of your father you want to do. He was a murderer from the beginning, and does not stand in the truth, because there is no truth in him. When he speaks a lie, he speaks from his own resources, for he is a liar and the father of it."

John 8:44
3. Hands that shed innocent blood
God hates the hands that kill innocent life because He values all lives. He doesn't hate the sinner but the sin committed by the hands.
Remember God is love but he does deal justly with those who shed innocent blood unless they repent of course.
"For I, the Lord, love justice;
I hate robbery for burnt offering;
I will direct their work in truth,
And will make with them an everlasting covenant."

Isaiah 61:8
4. A schemer of wickedness
The devil is a schemer. Look at how he devised a plan to cause chaos by tempting Eve in Genesis 3. And since then, he has been part of any evil scheme in the world. God hates evil scheming because the devil is always behind it.
"You who love the Lord, hate evil!
He preserves the souls of His saints;
He delivers them out of the hand of the wicked."

Psalm 97:10
God wants His children to hate evil and wickedness as much as He does.
5. Feet that run to do evil
The members of our body ought to be used for God's kingdom not to do evil. Don't go to places that are ungodly and don't be quick to do things that are not in line with God's word.
6. A false witness
A false witness would be someone who observes something but lies about what he saw. They twist things to suit their needs.
But God hates the lies and half-truths that we share with people whether it's to make ourselves look good or make others look bad.
I can admit that in conversations I have added some half-truths to make a story interesting (embarrassing, I know). This, the Lord hates.
7. God hates rumor spreaders
Rumors are dangerous. They lead to broken marriages, and friendships, and even destroy churches. So, God hates them. Rumors result in distrust and where there is no trust, relationships are broken.
2. God hates divorce
It's God who created marriage for a beautiful reason and purpose- to show His glory and reflect His relationship with us. When we don't follow God's principles of marriage, we can end up with broken homes and families.
"For the Lord God of Israel says
That He hates divorce,
For it covers one's garment with violence,"
Says the Lord of hosts.
"Therefore take heed to your spirit,
That you do not deal treacherously."

Malachi 2:16
Divorce brings so much pain both to the parents and children involved. That's why we need to pray for marriage restoration so that we reconcile with each other the same way God has reconciled us to Himself.
3. God hates idolatry
We serve the one true God who is mighty and powerful. He is a jealous God and doesn't want us to exalt or serve any other god except Him.
"because of their wickedness which they have committed to provoke Me to anger, in that they went to burn incense and to serve other gods whom they did not know, they nor you nor your fathers. However I have sent to you all My servants the prophets, rising early and sending them, saying, "Oh, do not do this abominable thing that I hate!"

Jeremiah 44:3-4
"Little children, keep yourselves from idols. Amen."

1 John 5:21
While in the Old Testament, people used to have carved images that served as idols, today idols are not so obvious. Anything and anyone that you prioritize before God is an idol.
Idols can even be someone good in and of themselves or something that came as a blessing. But once you give it the first place in your life, a place where God should be it becomes something negative.
Today an idol can be your husband, children, church, position at church, a pastor, your job or business, your car or house, and even your parents. These are things that we can turn to, to give us an identity, worth and value.
But God is saying He hates any idols so we should be careful how we treat the blessings in our lives.
What should we do?
Now that we have a clear picture of the things God hates, what can we do? There are a few actions we can take.
1. Fear God and hate evil
When we fear the Lord, we honor and respect Him and His principles. If God hates wickedness and sin, we should do the same.
"The fear of the Lord is to hate evil;
Pride and arrogance and the evil way
And the perverse mouth I hate."

Proverbs 8:13
When we fear God we become humble and pride has no place in our lives. God rewards those who are humble.
2. Kill the flesh
To kill is to put to death, eliminate, put an end to something, or cause the failure or defeat of something.
The Bible wants us to kill the ungodly desires that are running around inside our bodies. Those desires are what will cause us to commit the sin that God hates.
Unless we hate (not tolerate or endure) sin and kill the flesh, it will have control over us and be our downfall. Even when you are saved, you must continue to guard against anything that is not of God.
"Therefore put to death your members which are on the earth: fornication, uncleanness, passion, evil desire, and covetousness, which is idolatry. Because of these things the wrath of God is coming upon the sons of disobedience, in which you yourselves once walked when you lived in them."

Colossians 3: 5-7
Jesus said to his disciples:
 "Watch and pray, lest you enter into temptation. The spirit indeed is willing, but the flesh is weak"

Matthew 26:41
 "Because the carnal mind is enmity against God; for it is not subject to the law of God, nor indeed can be. So then, those who are in the flesh cannot please God."

Romans 8:7-8
The flesh will make us idolize people and things that are not God. So we must be careful not to obey it.
Have you ever tried to stop sinning but just keep doing it? You can't stop because the flesh can enslave us and ultimately control us.  That's why we actually just need to kill it and its desires.
The good thing is Jesus has set us free from sin and we need to walk in that freedom.  
"knowing this, that our old man was crucified with Him, that the body of sin might be done away with, that we should no longer be slaves of sin. For he who has died has been freed from sin."

Romans 6:6-7
3. Walk in the Spirit
Only by being in the Spirit can you kill the desires of the flesh. When you take active steps to grow spiritually through disciplines such as prayer and memorizing scripture you'll abide in the Spirit.
"I say then: Walk in the Spirit, and you shall not fulfill the lust of the flesh."

Galatians 5:16
"For those who live according to the flesh set their minds on the things of the flesh, but those who live according to the Spirit, the things of the Spirit."

Romans 8:5 
"For as many as are led by the Spirit of God, these are sons of God."

Romans 8:14
Walking in the Spirit requires us to be intentional with what we feed our minds. Meditating on things of the flesh like spending hours on end on social media focusing on people's lives and ungodly content will not help you kill the flesh.
Rather be intentional with your time and manage what you feed your spirit, soul, and mind.
Now that we know more about what God hates, we should hate the same and make every effort to live godly lives that honor and glorify Him.