Jesus has given us His joy to experience and live a life that is blessed. But we need to choose joy daily. The problem is a lot of things can come between us and our goal to be joyful. Identifying what's stopping us from choosing joy will help us overcome the challenges we're facing and lead us to intentionally become full of joy daily.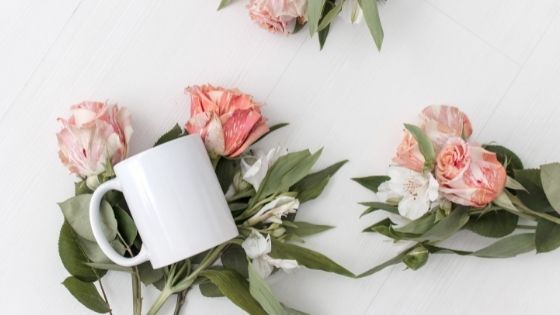 Why is choosing joy important?
While the world aims for happiness, as believers God rather tells us to choose joy and rejoice always in Him. But why is choosing to be joyful so important?
1. It's one of the fruit of the Holy Spirit
"But the fruit of the Spirit is love, joy, peace, longsuffering, kindness, goodness, faithfulness, gentleness, self-control. Against such there is no law. "

Galatians 5:22-23
When we spend time with the Holy Spirit, abiding in and applying God's word, we will harvest the fruit of the Spirit. The fruit is the character of God Himself so the more we spend time with Him the more we become like Him.
2. We're known by our fruit
 "Either make the tree good and its fruit good, or else make the tree bad and its fruit bad; for a tree is known by its fruit."

Matthew 12:33
How else will people know that we're truly different and we're guided by God's word and principles? They look at our actions and our fruit. We produce what we cultivate. If we cultivate our relationship with God, His fruit will be a testimony to others that we are His.
3. Choosing joy encourages us
In tough times, the joy of the Lord is our strength. It's His joy that will help us not to give up when we go through trials and tribulations. Joy gives us hope that a new day will come, and we can boldly say "this too shall pass."
How do you choose joy?
"Daddy, why is mama always laughing?" my 5-year-old daughter Ivanna asked her dad some time ago.  I didn't hear her asking this. My husband told me about it later on.
We were standing outside our apartment, coming from an outing when I realized I had left my phone in the car. I laughed as I made my way back to the car to get it. 
I laughed because this is not the first time I'd misplaced my phone. "Where's my phone?" is a phrase I repeat probably daily (seems the pregnancy brain never went away).
I have a 'Dora the fish from Finding Nemo' kind of memory. I'm always misplacing things. So, I laugh at myself because I refuse to let such things bother me. I laugh because I'm learning to cultivate and choose joy in my life.
You choose joy by deciding to be joyful no matter what comes your way. It might be as simple as having a "choose joy" sign where you can always see it- your car dashboard, bathroom mirror, fridge to serve as a reminder that you need to choose joy.
Our joy is based on our faith in God that He holds us in the palm of His hands- He knows our past, present, and future and He has good plans for us.  You choose joy by holding on to your faith in God and trusting Him through everything you go through in life.
What's stopping you from choosing joy?
Our joy can be stolen- and usually the enemy, the devil is behind it.  He is a thief, and he doesn't want us to enjoy the life God has given us. When we identify what's stopping us from choosing joy we can tackle it head-on and overcome. 
1. Not making time for God's word daily
We can only learn to be joyful when we lean on and learn from the source of our joy and that's God Himself.
"Now may the God of hope fill you with all joy and peace in believing, that you may abound in hope by the power of the Holy Spirit."

Romans 15:13
God fills us with joy when we read His word, listen to praise songs, meet other believers, study His word and listen to sermons at church or online.
But the devil will try every trick in the book to keep us busy and not have time for God's word. That's because he knows that the more we know God's character and His promises, the more He fills us with His joy.
Drawing near to God even as a busy mom helps you see that He has the power to help you overcome any challenge that might be stealing your joy.
2. Comparison can steal your joy
Hello, social media! Just like me, I know you love scrolling on Facebook and Instagram to see what your friends and family are up to. And you like hanging out in Facebook groups to connect with like-minded women and moms.
But oh man, can social media steal your joy.
When you feel like someone seems to be doing this adulting thing better than you- their kids seem disciplined, their house always seems clean and as if it belongs in a Home magazine, their marriage is just #relationshipgoals it can certainly steal the joy from your own life!
What you need to remember is everyone is sharing the highlights of their lives. So, appreciate your life and family as it is. Someone is probably admiring your highlights as well.
The devil wants us so to be busy with social media, comparing our lives to our friends, being discontent with God, and not being joyful women. Don't allow comparison in real life or social media to stop you from experiencing the joy of the Lord.
3. Lacking an attitude of gratitude
When you're not thankful for what you have- it will steal your joy.
This is an example of how life works: the man without legs wishes he could walk, the one who can walk wishes he had a car, the man with a small car wishes he had a bigger one, the one who has a big car wishes he had a private jet and the one who has a private jet wishes he didn't have a terminal illness. 
The grass is not always greener on the other side. Practice an attitude of gratitude with what you do have, and you will find yourself being more joy-filled.  
When you look at the blessings God has given you, His gifts, grace, and faithfulness in your life- you are humbled by His love and can't help but be grateful for all you have.
 4. Lack of Planning stops you from choosing joy
The reason someone will achieve their goals while you're frustrated with your life, sometimes just comes down to proper planning. 
What are the goals, dreams, and visions that you have for your life? If you don't have a plan for how to get to where you want to go and who you want to be in life- this will lead to a life without joy.
It's important to put a plan of action together using a planner that's perfect for you as a Christian mom. Ask God to bless your plans and goals and daily take small steps to walk in the direction of the life God has for you.
5. Lack of Focus steals your joy
Once you have a plan in place, be careful of distractions that will derail you from achieving what you set out. You know you're supposed to be working but you start scrolling social media for hours and before you know it, it's 2 am and time for bed.
Usually, when you have something important to do, distractions will always come your way. Even good things can distract you and cause you not to focus on the task you've set out to complete. A call from a loved one, kids barging in the room, or a surprise visit from a neighbor.
The problem is if you get behind on work or a project, this can leave you stressed and steal your joy. The key thing is to explain to those around you that it's 'focus time' for you and you can give them your full attention after you get work done.
I'm blessed to have a home office where I can sit and work. But most times my kids still barge in or knock on the door countless times. The toddler sits outside the door and calls my name. While my kids know that office time is important to me- kids will be kids- I occasionally have to stop work and give them my attention.
There are things within your control, and some are just not. But for you to be joyful always, you need to focus on what you can do in the times when you have control like when the kids are sleeping or are at school.
6. You're unable to say "no"
As a recovering people pleaser, I know this one all too well.
Someone asks you to do something for them that you hadn't planned for, and you are too embarrassed, too polite, too nice to say no, so you'd rather start focusing on their agenda and not your plan. This can cause resentment and stop you from experiencing joy.
One of the best answers that can help you is saying "no" and if that's too hard just saying "Not right now"- that's also polite. Because the truth is sometimes you genuinely want to help but you need to get your to-do list done first and then help others.
7. Clutter can stop you from being joyful
Listen, I like to work in organized chaos, so I get it. My work desk is not the most organized. My wardrobe organization could be better.
But one thing I'll tell you is when you have clutter going on, it causes you to be distracted and lack focus. There's no joy in that situation. So, getting your house and space organized will go a long way to reclaim the joy stolen from clutter.
I occasionally make time to clean my workspace and living space and that always brings me so much joy.
8. You're surrounded by negative people
When you're surrounded by negative people, have lost hope in life, and don't believe in God's power- that will stop you from being joyful as well.
Start identifying people around you in your community, church, or at work that is full of the joy of the Lord. And the more you spend time learning from them and seeing how they react to different challenges, pressures, and situations will help you choose joy as well.
9. You're waiting for the perfect life to be joyful
We might be waiting until we no longer have weaknesses and are good and perfect Christian to experience the joy of God. When we slip and fall as believers we feel like failures to God. But we serve a gracious God who loves us unconditionally and forgives our weaknesses.
When we choose joy, we repent and try again without letting mistakes, slip-ups, and weaknesses define us. We hold on to our identity in Christ and experience the joy of the Lord today.
10. The past can stop you from choosing joy
Did you have an abortion as a young girl? Did your dad abandon you and your mom? Were you bullied at school? Were you abused? Did you lose your parent, spouse, child, close friend, relative?
This is some heavy stuff to deal with. As Christians, we're not spared from pain, heartache, sorrow, and disappointments.  You might not realize this, but not having dealt with this trauma may be what's stopping you from choosing joy.
The devil wants us to think and believe that God doesn't care about what we've gone through and have to deal with and that's a lie.
I would encourage you to seek counseling and talk to someone like a trusted Pastor professional counselor, or church leader about what you've gone through so that you can find a way to heal and enjoy the one life God has given you.
Related Posts:
What's stopping you from choosing joy today? Comment below and tell us all about it.