As Christians, we often read about, hear about, and talk about God's grace. But what does the grace of God really mean? Because the more we understand His grace, the more we can experience it and live in it.
What is God's Grace?
The grace of God is the unmerited, undeserved, and unearned favor of God upon us. Despite us having sinned against God, He still loves, accepts, adopts, and forgives us as believers. That's His grace.
God's grace saves us, justifies us, and redeems us. Grace is a gift from God. The gift is not dependent on the receiver but the giver. God gives us this gift because we are His beloved children and He cherishes and loves us.
When you give a gift to your spouse or kids, you don't expect anything in return except their appreciation and love. You give willingly. And you also don't consider the person's character but give despite the current or past behavior of the person.
Through His grace, God shows us His undeserved kindness, love, and mercy. He allows us to be saved and also supports us to live a life that pleases Him.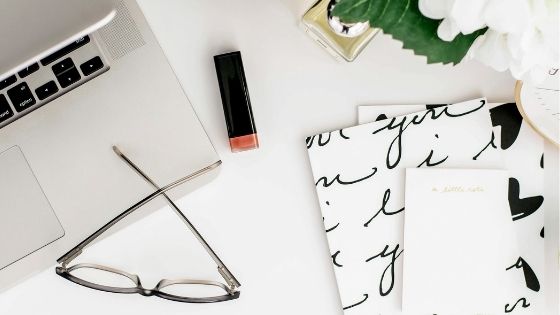 Through the Bible, we can take a deeper look at what grace means.
1. God's grace was given to us in Christ Jesus
"For the law was given through Moses, but grace and truth came through Jesus Christ. "

John 1:17
Grace was introduced by Jesus Christ in the New Testament. Before that, people had to live according to the 10 commandments and laws that were given to Moses. These proved that man couldn't obey God.
The law made us conscious of our sin and in need of a Savior who came in the form of the Son of God, Jesus Christ who died on the Cross for us. And because Jesus came, God has forgiven us our sins and given us His grace.
2. The grace of God is free
"for all have sinned and fall short of the glory of God, being justified freely by His grace through the redemption that is in Christ Jesus, "

Romans 3:23-24
One of the reasons why grace is amazing is that it is free. He gives us His grace because He is our Father and He loves us deeply.
We as a people have all sinned before God. No one is an exception. Grace came to redeem us from a life of sin, shame, guilt, and darkness. We were ushered into a life of freedom, redemption, love, eternity, joy, and peace.
3. Grace has nothing to do with our works
"who has saved us and called us with a holy calling, not according to our works, but according to His own purpose and grace which was given to us in Christ Jesus before time began,"

2 Timothy 1:9-10
God's grace has nothing to do with our works- whether it be feeding the poor, praying, worshipping, giving to the church, or even participating in church programs.
Paul says God's favor is not given because of the works we might do to gain it. That's why grace is unearned and undeserved.
Grace is given through Christ Jesus and it was there from the very beginning. We were chosen right from the beginning of time and given His grace.
4. The grace of God sanctifies us
"For the grace of God that brings salvation has appeared to all men, teaching us that, denying ungodliness and worldly lusts, we should live soberly, righteously, and godly in the present age"

Titus 2:11-12
Not only does God's grace save us from sin and darkness, but it also leads and helps us to live a life that pleases God. A godly life.  
We know that His undeserving grace is in us, and that propels us to desire to live for our Lord and King, Jesus. Through the grace we've been given, we desire to be righteous and holy just as Jesus Christ is.
Sanctification is the process of being set apart for Christ and becoming more Christ-like with the help of the Holy Spirit. God wants us to be set apart daily from the world and be the light in a crooked and dark world.
5. God's grace gives us strength
"Concerning this thing I pleaded with the Lord three times that it might depart from me. And He said to me, "My grace is sufficient for you, for My strength is made perfect in weakness." Therefore most gladly I will rather boast in my infirmities, that the power of Christ may rest upon me."

2 Corinthians 12:8-9
When we feel tired, frustrated, stressed out, weak, and hopeless, it's God's grace that strengthens and carries us through life. Just like Paul, we may have painful situations that we pray to God to change and He doesn't.
That's the time we especially need to know that it's His grace that will sustain and strengthen us through those challenging times as we wait for God's timing and accept His will.
Bible verses about God's grace
These scriptures about grace help us understand deeper what grace means to us as believers. We can also understand more how it functions in our daily lives.
"For by grace you have been saved through faith, and that not of yourselves; it is the gift of God, not of works, lest anyone should boast."

Ephesians 2:8-9
"And if by grace, then it is no longer of works; otherwise grace is no longer grace. But if it is of works, it is no longer grace; otherwise work is no longer work."

Romans 11:6
"But the free gift is not like the offense. For if by the one man's offense many died, much more the grace of God and the gift by the grace of the one Man, Jesus Christ, abounded to many."

Romans 5:15
We can't boast that we are saved or that we can obey God through prayer, Bible study, or going to church. The reason why we can do all this is because of God's grace. That is what allows us to obey Him and that is what saved us.
You can't boast about a gift, you can just receive and appreciate a gift. The moment we think we deserve it, it's no longer grace.
"Let us therefore come boldly to the throne of grace, that we may obtain mercy and find grace to help in time of need."

Hebrews 4:16
God is our King and as his humble servants, we come to His throne which is full of grace. We find that grace to empower us daily to live for God.
"For sin shall not have dominion over you, for you are not under law but under grace."

Romans 6:14
When we were under the law, we were fighting sin with our strength and power and failing. But now that we're under grace, we have God's power to fight sin and temptation and we have been declared victorious, overcomers, and more than conquerors.
"But may the God of all grace, who called us to His eternal glory by Christ Jesus, after you have suffered a while, perfect, establish, strengthen, and settle you."

1 Peter 5:10
"And the Word became flesh and dwelt among us, and we beheld His glory, the glory as of the only begotten of the Father, full of grace and truth."

John 1:14
"But to each one of us grace was given according to the measure of Christ's gift."

Ephesians 4:7
"So now, brethren, I commend you to God and to the word of His grace, which is able to build you up and give you an inheritance among all those who are sanctified."

Acts 20:32
The grace of God quotes
Quotes are truly inspiring and motivational. These quotes about God's grace remind and encourage us about the privilege we have in experiencing His grace.
"What gives me the most hope every day is God's grace; knowing that his grace is going to give me the strength for whatever I face, knowing that nothing is a surprise to God. "

Rick Warren
"You must pay for everything in this world one way and another. There is nothing free except the Grace of God. You cannot earn that or deserve it."

Charles Portis
"When grace moves in… guilt moves out."

Max Lucado
"Through many dangers, toils and snares, I have already come; 'Tis grace has brought me safe thus far and grace will lead me home."

John Newton
"Grace is the very opposite of merit… Grace is not only undeserved favor, but it is favor, shown to the one who has deserved the very opposite."

Harry Ironside
"All the Christian's rewards in heaven are his by the sovereign grace of a loving Father."

John Blanchard
"Men may fall by sin, but cannot raise up themselves without the help of grace."

John Bunyan
"God's grace is not only amazing grace, it is abounding grace."

Vance Havner
"Grace is the voice that calls us to change and then gives us the power to pull it off."

Max Lucado  
"Grace can neither be bought, earned, or won by the creature. If it could be, it would cease to be grace."

Arthur W. Pink
The grace of God is truly amazing and wonderful. It's something we can be grateful for each day. And the fact that grace is free and we don't have to work for it is just so unreal. God loves us so much He wants us to just receive His grace. We only need to accept it, remember it, and live in it daily.
Prayer for God's grace
Lord Jesus, thank You for Your amazing grace. I'm so humbled by it. Thank You Jesus Christ for forgiving my sins and loving me just as I am.
I appreciate that Your grace carries me through the tough times. Thank You again that I don't have to work for the grace you've given me but all I need to do is accept it as a gift from you based on your love for me.
 I love You, O Lord, and appreciate you building, sustaining, and empowering me through your grace daily.
In Jesus Christ, I pray. Amen