We live in a fast-paced world when technology is changing every single day. As believers, we can wonder about the importance of the Word of God and its relevance in our lives today.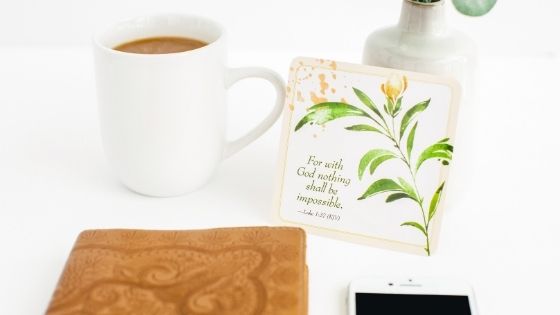 What is God's Word?
One effective way to understand the importance of God's Word is by knowing what it is. God's Word is found in the Bible. It's our manual and blueprint as believers. Through the Bible, we can know more about God's character, His teachings, and His will.
"In the beginning was the Word, and the Word was with God, and the Word was God."

John 1:1
"And the Word became flesh and dwelt among us, and we beheld His glory, the glory as of the only begotten of the Father, full of grace and truth."

John 1:14
The Word of God was there from the beginning. Through the Word, God created the world.
God's Word is a person and His name is Jesus Christ, our perfect Savior. The whole Bible is about Him. Even the Old Testament testifies about Him. Knowing the Bible is knowing more about Jesus Christ, God's Son.
The Power of the Word of God
The Bible is not just a book that you read and forget about. There is transforming power in the Word of God.
"For the word of God is living and powerful, and sharper than any two-edged sword, piercing even to the division of soul and spirit, and of joints and marrow, and is a discerner of the thoughts and intents of the heart."

Hebrews 4:12
The power of God's Word lies in the fact that it comes alive. It's active and effective. No other book in the world has this kind of power.
The Bible penetrates the deepest parts of our beings- our souls, spirits, and minds. The Bible teaches us the difference between right and wrong.
When someone like a Pastor reads and preaches God's Word to you, he is convicted and transformed by the Word and so are you. That's the two-edged sword the Bible refers to.  
God's Word has a purpose
Our God created the heavens and earth in 6 days. He is all-powerful, purposeful and orderly. He knew what needed to be created each day and the purpose for which everything was created for.
"So shall My word be that goes forth from My mouth;
It shall not return to Me void,
But it shall accomplish what I please,
And it shall prosper in the thing for which I sent it."

Isaiah 55:11
God's word is powerful because it has a purpose which He wants it to accomplish. Each chapter and verse is there for a purpose and reason.
Sometimes the purpose of the Word of God is to discipline us because we are God's children and He loves us. At times it heals us, comforts us and protects us. The Bible is God's love letter to us which reminds us that after all is said and done, God loves us no matter what.
Is God's Word true?
Now that we know that the word of God is powerful, we may need to be convinced that it's true. Most times, we can doubt it because it was written by people.
"All Scripture is given by inspiration of God, and is profitable for doctrine, for reproof, for correction, for instruction in righteousness, that the man of God may be complete, thoroughly equipped for every good work."

2 Timothy 3:16-17
"For this reason we also thank God without ceasing, because when you received the word of God which you heard from us, you welcomed it not as the word of men, but as it is in truth, the word of God, which also effectively works in you who believe."

1 Thessalonians 2:13
God knew that we would need assurance that His Word was indeed true. And He made sure that these scriptures were in the Bible. God's word is true. All those who wrote the Bible were inspired by God to do so. They were transformed by the power of God's Word and so are we.
The purpose of the Bible is to give us all instructions for Christian living that glorifies God. The Bible equips us to serve God and makes us complete. We can depend on God's word because it's true.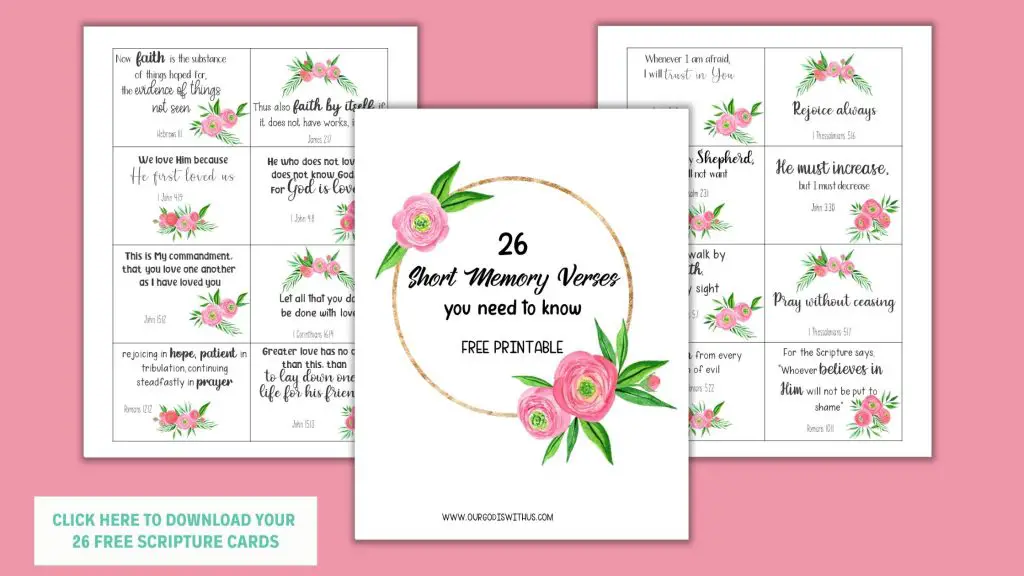 The importance of the Word of God
The Bible will never be outdated because God is the same God and He is faithful. God's Word is so powerful because it gives us all the answers we need for living a godly life. The Bible itself helps us understand the importance of the Word of God.
1. God's Word sustains us
"But He answered and said, "It is written, 'Man shall not live by bread alone, but by every word that proceeds from the mouth of God.'"

Matthew 4:4
Humans need food and water to sustain themselves physically every day. But our spirit doesn't need food and water. It needs God's Word because God is Spirit. We are supported by His Word in this world.
2. The Word of God purifies us
"Every word of God is pure; He is a shield to those who put their trust in Him."

Proverbs 30:5
The verse starts by talking about the Word of God which is pure. Then the Word is addressed as a person "He is a shield to those who put their trust in Him". Remember we said the Word of God is Jesus Christ earlier? This scripture again confirms it.
As we read the Bible, Jesus Christ purifies us and sets us apart to be holy just as He is Holy.
"You are already clean because of the word which I have spoken to you"

John 15:3
John 17:17
" Sanctify them by Your truth. Your word is truth."

John 17:17
3. The Bible soothes and comforts us
No matter what we're going through, the Word of God is so powerful that it can comfort and soothe us. That's the benefit of reading it daily.
Through the Bible, we are reminded of God's grace, His peace in the middle of life's storms, the joy we can find to strengthen us even in tough times, and the hope we have in Him.
"Now may our Lord Jesus Christ Himself, and our God and Father, who has loved us and given us everlasting consolation and good hope by grace, comfort your hearts and establish you in every good word and work."

2 Thessalonians 2:16-17
4. The Bible strengthens our bond with God
The importance of the Word of God is that as we depend on it and read it daily, we form an unbreakable bond with God. We understand what He wants us to do, His will, and our purpose in life. The Lord is close to us when we call upon His name in truth.
"The Lord is near to all who call upon Him, To all who call upon Him in truth."

Psalm 145:18
5. The Word of God leads to Spiritual growth
In the same way, there is no way we will feed on the Word of God and not grow spiritually. The Bible helps us grow our faith and make progress in building a deeper relationship with God.
"as newborn babes, desire the pure milk of the word, that you may grow thereby,"

1 Peter 2:2
Newborns don't need their parents' money, they don't need a car, they don't even need a college fund. When a baby is born, they need milk.
In the same way, God calls us to desire His Word and depend on it to survive and thrive in this world, just like a newborn baby desires and depends on milk 100%.
The Word of God is the pillar to Spiritual Growth.
6. God's Word is life
The Word of God is important because it's Spiritual and comes alive. It's not physical or flesh.
Have you ever been sick, sad, or frustrated but listen to a sermon or go to church anyway? You'll come out energized and refreshed.  Listening to God's word heals us physically and spiritually. It surely gives us life.
"It is the Spirit who gives life; the flesh profits nothing. The words that I speak to you are spirit, and they are life."

John 6:63
The Word of God was relevant 1000 years ago and it's life-giving, transforming power is still relevant today.
7. Spiritual warfare is won with God's Word
Ephesians 6:10-18 details the armor of God which we can use to fight spiritual battles. We can't use physical or man-made weapons to fight the power of darkness. We need the spiritual armor of God.
"And take the helmet of salvation, and the sword of the Spirit, which is the word of God;"

Ephesians 6:17
The Word of God is important in spiritual warfare. It is the sword of the Spirit which helps us win spiritual battles. When we read and study God's Word diligently, we live a victorious Christian life.
8. God's Word is powerful to fight sin
"Your word I have hidden in my heart,
That I might not sin against You."

Psalm 119:11
The benefit of the Word of God is it helps us understand what God wants from us as Christians. We need to live a life that pleases Him and gives Him glory. God hates sin and wants us to hate it as well. The Bible is powerful to help us fight and resist sin which easily entangles us.
9. God's Word brings blessings
When we listen to God's Word and do what it says, it brings blessings to our lives. We all want to live a blessed life, don't we? God promises us that life when we listen and obey His Word.
"But He said, "More than that, blessed are those who hear the word of God and keep it!"

Luke 11:28
5 Bible verses about God's Word
These 5 Bible verses will inspire you to understand further the importance of God's wonderful Word in your life. They will remind you of all the beautiful benefits of the Bible.
"Heaven and earth will pass away, but My words will by no means pass away."

Matthew 24:35
"Let the word of Christ dwell in you richly in all wisdom, teaching and admonishing one another in psalms and hymns and spiritual songs, singing with grace in your hearts to the Lord."

Colossians 3:16
"For the word of the Lord is right,
And all His work is done in truth."

Psalm 33:4
Your word is a lamp to my feet
And a light to my path.

Psalm 119:105
"But the word of the Lord endures forever. Now this is the word which by the gospel was preached to you."

1 Peter 1:26