There's nothing desirable about pain- whether it's emotional, mental or physical. We do what we can to avoid it and we even do more so that our kids don't suffer. But the Bible shows us that pain and suffering are inevitable. So why does God allow suffering? Through God's word, we will find the answers to this question.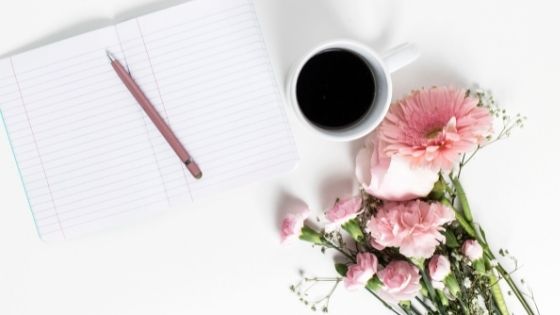 Bible verses about suffering and pain
What does scripture say about suffering and pain? These bible verses will help us start to understand why God allows pain and suffering.
 "Beloved, do not think it strange concerning the fiery trial which is to try you, as though some strange thing happened to you; but rejoice to the extent that you partake of Christ's sufferings, that when His glory is revealed, you may also be glad with exceeding joy."

1 Peter 4:12-13
This scripture assures us that trials and suffering are not strange. They didn't start in our generation and they will not end with us.
When we suffer as Christ did we will rejoice as He did in His resurrection. That's because your pain has a specific purpose God wants to accomplish through you.
"We are hard-pressed on every side, yet not crushed; we are perplexed, but not in despair; persecuted, but not forsaken; struck down, but not destroyed— always carrying about in the body the dying of the Lord Jesus, that the life of Jesus also may be manifested in our body."

2 Corinthians 4:8-10
We will conquer all tough seasons with God's help. As long as Jesus Christ lives within us, the hardships we go through will not be the end of our lives. They may harm us physically but the inner man and our spirit will remain intact. If anything we will be stronger because of the pain.
"For I consider that the sufferings of this present time are not worthy to be compared with the glory which shall be revealed in us."

Romans 8:18
"And not only that, but we also glory in tribulations, knowing that tribulation produces perseverance; and perseverance, character; and character, hope. Now hope does not disappoint, because the love of God has been poured out in our hearts by the Holy Spirit who was given to us."

Romans 5:3-5
God's unfailing love allows us to go through tough times and suffer for His glory. We have hope in God and His power. No matter what pain we go through, no matter how intense- it cannot be compared to God's glory that will be revealed in us if we hold on to Him and His promises.
"Many are the afflictions of the righteous,
But the Lord delivers him out of them all.''

 Psalm 34:19
"It is good for me that I have been afflicted,
That I may learn Your statutes."

Psalm 119:71
Your pain has a purpose
I remember the emotional and physical pain I felt when I woke up in a hospital with no recollection of what had happened and being told I had lost our firstborn, a little boy, at 23 weeks pregnant.
When I was told that I had lost the baby, I could not even cry. I was too shocked. That is until I got home and the breastmilk started coming out and I had no baby to feed. The reality sunk in and I wailed uncontrollably, for days.
Why had these cruel nurses added to my physical and emotional pain by forgetting to give me any medicine to stop the milk from coming?
I have felt pain so many times – from injections, injuries, and betrayal but the pain I felt after losing my child was something I had never felt before.
For a long time, I blamed myself, and constantly asked God "why me"? I suffered from pre-eclampsia and it robbed me of my first baby. Moreover, I had to have a c-section so they could take the baby from my stomach.
It was only years later, after much healing, counseling, and prayers, that I understood that God always has a purpose for our pain. I've subsequently been blessed with 2 beautiful girls; praise be to God!
Do you believe your pain has a purpose? I encourage you to consider and ponder on this thought. Sometimes God will show us the purpose in this life.
But for the most part, we will have to trust Him that when we see Him in heaven one day, everything will make sense and we will understand why had to go through the suffering in this life.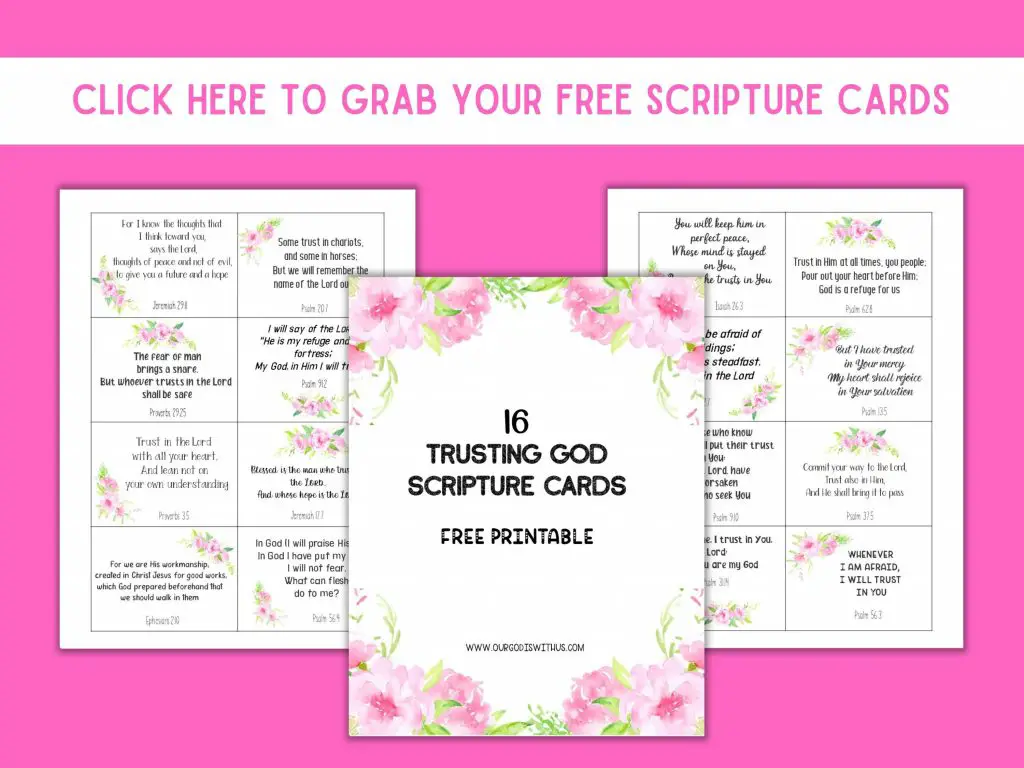 Why does God allow suffering?
There are lessons God wants us to learn when we experience suffering. He is a loving Father and He knows the best way to teach us His ways. It's not always easy, but be open and willing to understand why God allows you to go through pain.
1. God allows pain to teach us empathy
 "For we do not have a High Priest who cannot sympathize with our weaknesses, but was in all points tempted as we are, yet without sin. Let us therefore come boldly to the throne of grace, that we may obtain mercy and find grace to help in time of need."

Hebrews 4:15-16
"Blessed be the God and Father of our Lord Jesus Christ, the Father of mercies and God of all comfort, who comforts us in all our tribulation, that we may be able to comfort those who are in any trouble, with the comfort with which we ourselves are comforted by God."

2 Corinthians 1:3-4
The biggest lesson from pain is empathy. Jesus endured pain and can identify with ours. When we come to Him, we know He understands. Whatever pain we experience, He has gone through it and can relate.
Be it betrayal, persecution, rejection, physical pain- Jesus experienced it all. Moreover, He has the power to help us get through the pain.
God allows suffering because it teaches us to have compassion for those who suffer. I have so much empathy for women with infertility challenges or those who've gone through a miscarriage because I went through it.
My suffering was for a purpose. I can give hope and words of encouragement to those in pain. We can relate and connect to those in pain when we've gone through the same.
2. Suffering grows our faith in God
"In this you greatly rejoice, though now for a little while, if need be, you have been grieved by various trials, that the genuineness of your faith, being much more precious than gold that perishes, though it is tested by fire, may be found to praise, honor, and glory at the revelation of Jesus Christ"

1 Peter 1:6-7
The story of Joseph in the Bible is one of the best ones which helps to show us why God allows us to suffer. Joseph was raised in a safe and loving home by his father yet he went through jealousy and the ultimate betrayal from his brothers.
Once he was sold into slavery, He experienced false accusations and more betrayal from those He trusted. But if anything, through those trials Joseph continued to believe in God and His power.
His faith in God grew and when He was finally promoted to be a Prime Mister, it made him a better leader. You have to go through the fire and be refined to become gold.
The pain Apostle Paul went through for the Gospel, grew his faith and drew him closer to God.
When we don't go through pain, we can tend to think we don't need God. But pain pushes us to go to God so He can heal us and comfort us.
Suffering forces us to our knees and it's there that we learn to trust God and depend on Him more which deepens our faith. Through pain, we draw near to God.
3. God allows suffering to prepare us for eternal glory
"For our light affliction, which is but for a moment, is working for us a far more exceeding and eternal weight of glory, "

2 Corinthians 4:17
The Bible says pain is temporary. Even if someone has a terminal illness and is sick for years, it's still temporary. Why? Because this life we've living is temporary and short. We're preparing to go to heaven. That's our permanent home.
When I went through the pain of losing our baby, my husband says the doctors prepared him for losing both me and our baby. So, when I made it, I realized I had been given a second chance at life.
I've learned that life is very short so we need to be intentional with our time and choose to experience joy.
God allows suffering to prepare us for heaven. Because when we experience pain, we are reminded that we're made for a better place that is perfect and pain-free.
Going through pain prepares us for the glory we can look forward to in heaven, the place we will be in for eternity.
4. The purpose of pain is perfection
"My brethren, count it all joy when you fall into various trials,  knowing that the testing of your faith produces patience. But let patience have its perfect work, that you may be perfect and complete, lacking nothing."

James 1:2-4
"that I may know Him and the power of His resurrection, and the fellowship of His sufferings, being conformed to His death,"

Philippians 3:10
"For it was fitting for Him, for whom are all things and by whom are all things, in bringing many sons to glory, to make the captain of their salvation perfect through sufferings."

Hebrews 2:10
These scriptures about suffering remind us that Jesus Christ went through pain. He was betrayed, beaten, made to wear a crown of thorns, and finally nailed to the Cross. I can't possibly imagine the kind of pain He suffered.
But why did God allow Jesus Christ to suffer? For our salvation, sanctification, and freedom. Through His suffering, we've been reconciled to God and experience His perfect love and presence.
As Christians, we're being molded to become like Christ. We are His disciples and follow in His ways. So, we will experience everything Christ did.
That's why James says trials will make us complete, lacking nothing. For we would have been perfected and sanctified after experiencing everything Christ did.
5. Suffering helps us experience God in a new way
"To console those who mourn in Zion,
To give them beauty for ashes,
The oil of joy for mourning,
The garment of praise for the spirit of heaviness;
That they may be called trees of righteousness,
The planting of the Lord, that He may be glorified."

Isaiah 61:3
When we experience pain, we get to understand that it's God only that can turn our mourning into joy, give beauty for ashes and the garment of praise for the spirit of heaviness.
In trials and tribulations, we see God in a new light and get to know for sure that He is an all-powerful God.
When we are in pain, God will comfort us because He is close to the broken-hearted.
6. God allows suffering to strengthen us
When we go through pain and suffering we give up trying to help ourselves and become reliant on the almighty God. Pain strengthens us not only physically but mentally, emotionally, and spiritually as well.
"But may the God of all grace, who called us to His eternal glory by Christ Jesus, after you have suffered a while, perfect, establish, strengthen, and settle you."

1 Peter 5:10
Where is God when we suffer?
We may think God abandons us when we suffer but that's a lie from the devil. God is always there, always near us when we go through trials. These bible verses will encourage us of God's amazing presence even in suffering.
"When you pass through the waters, I will be with you;
And through the rivers, they shall not overflow you.
When you walk through the fire, you shall not be burned,
Nor shall the flame scorch you."

Isaiah 43:2
"For He Himself has said, "I will never leave you nor forsake you."

Hebrews 13:5b
"and lo, I am with you always, even to the end of the age." Amen.''

Matthew 28:20b
"I will lift up my eyes to the hills—
From whence comes my help?
My help comes from the Lord,
Who made heaven and earth."

Psalm 121:1-2
God is there to help us through all that we will go through.
While we wouldn't choose painful experiences for ourselves, God knows we need them. He brings us through them and He knows we will come out better, wiser and stronger. God allows suffering because He has a purpose for your pain.
Prayer for pain and suffering
Heavenly Father, thank You for my life and the gift of salvation. You alone are my God. I honor You and worship you today.
Lord, I pray that as I go through the pain and suffering today, I would hold on to You and the promises in Your word. Open my eyes and my heart to know that you allow suffering and pain for a reason and purpose.
May this pain make me have more empathy for those who suffer. As You comfort me, may I also be able to comfort others who are in pain. I pray that my faith would grow in this hard season.
Help me run to You and trust in You to strengthen me through this pain. Remind me always that I am being perfected to become like Jesus through this pain and it's only temporary.
In Jesus' name, I pray. Amen
Free Trusting God Scripture cards
Learn to trust God through times of pain and suffering. Download your copy of the FREE Trusting God Scripture cards below.