Prayer is one of the key pillars of our Christian faith. So many times, we wonder how we should pray. But first, we need to understand why prayer is important. There are a few reasons why we should pray that will help us develop the desire to pray and experience the blessing in making prayer a habit.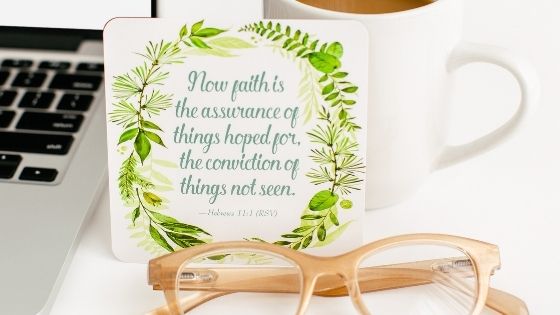 Scriptures about prayer
What does the Bible say about prayer? These Bible verses about prayer will show us God's heart and His will when it comes to prayer.
"pray without ceasing,"

1 Thessalonians 5:17
This is one of the shortest yet most powerful Bible verses. We need to know why we should pray because God wants us to pray the same way we breathe which is all the time. When we sleep, we're breathing, when we run, we're breathing and when we're silent, we're still breathing.
God wants us never to stop praying because it's how we stay closely connected to Him.
"And whatever things you ask in prayer, believing, you will receive."

Matthew 21:22
"Now this is the confidence that we have in Him, that if we ask anything according to His will, He hears us."

1 John 5:14
God promises to give us what we ask for in prayer. The power of prayer lies in the fact that we're talking to the all-powerful God who has the desire, means, and ability to give us what we ask of Him. That's different from talking to a friend who is limited and can't possibly do everything we need them to.
"Be anxious for nothing, but in everything by prayer and supplication, with thanksgiving, let your requests be made known to God;"

Philippians 4:6
God wants us to worry about nothing but pray about everything. When we pray, we should not just focus only on asking God to help us but also we should take time to offer God thanks for all He's done and continues to do in our lives.
"But you, when you pray, go into your room, and when you have shut your door, pray to your Father who is in the secret place; and your Father who sees in secret will reward you openly."

Matthew 6:6
Prayer should be private and not used to make us feel like we're better Christians. There's a reward in private prayer. That's actually amazing to know. God rewards us for all to see when we pray.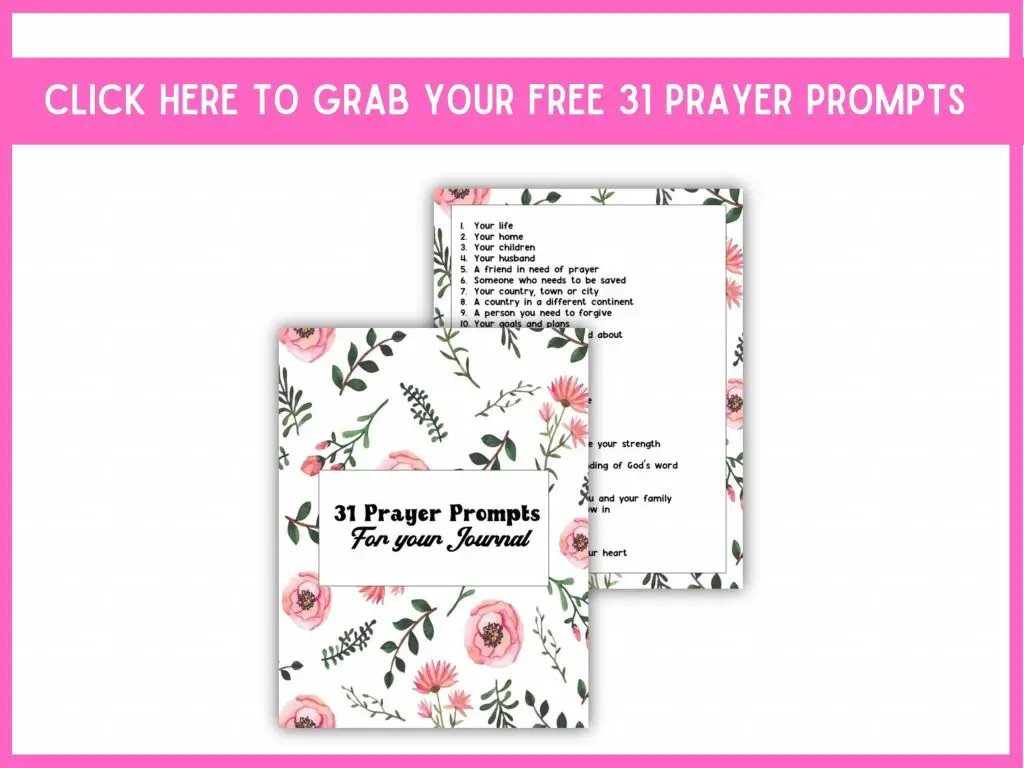 Why is prayer important?
God already knows everything so why should we pray as Christians? Why is prayer important? The word of God will help us see the importance of prayer in our lives as believers.
1. We should pray because Jesus prayed
As disciples of Jesus Christ, we have to follow the example Jesus set for us. He is our standard and role model. And though He was perfect and without sin, He still prayed. 
If prayer was important to Jesus then surely it should be important to us as well.
Jesus prayed in different circumstances and situations. At times He prayed alone and other times He prayed publicly. He sometimes prayed for Himself but He always took time to pray for others. We learn a lot by looking at His prayer life.
When did Jesus pray? 
What were some of the times Jesus prayed to God? These are some of the times we find in the Bible.
a) When he was baptized
This was an important occasion in Jesus' life. After He was baptized, He began His ministry. He shows us the importance of praying when we're about to embark on life-changing events and seasons.
The heavens opened when Jesus prayed, to release God's blessings. Similarly, when we pray God releases His blessings and favor upon us.
"When all the people were baptized, it came to pass that Jesus also was baptized; and while He prayed, the heaven was opened."

Luke 3:21
b) Jesus prayed alone, a lot
While there's a time and place for praying with others and there's a blessing found in corporate prayer, there is also power in praying alone.
 "So He Himself often withdrew into the wilderness and prayed."

Luke 5:16
c) He prayed for miracles
When Jesus prayed for God to move and perform miracles, He was teaching us to rely on God always. He was also showing us that God is indeed all-powerful.
"Jesus then took the loaves, gave thanks, and distributed to those who were seated as much as they wanted. He did the same with the fish."

John 6:11
d) Jesus prayed all night
Praying all night is a sign of commitment and connection to God. Jesus showed us that He took prayer and talking to His Father seriously.
"Now it came to pass in those days that He went out to the mountain to pray, and continued all night in prayer to God."

Luke 6: 12
e) He prayed for God's will to be done
Jesus taught us what it means to be humble and surrender to God's will. When we ask God to do His will, despite our feelings or desires, that touches God's heart and He blesses us.
"Going a little farther, he fell with his face to the ground and prayed, "My Father, if it is possible, may this cup be taken from me. Yet not as I will, but as you will."

Matthew 26: 39 
2. Prayer is important because it draws us near to God  
I remember a time I used to joke with my husband about how he could go the entire day without calling me while I was at work. Communication and speaking to me all the time didn't mean he didn't love me, but I just liked for us to always be in touch.
Constant communication builds a relationship. I'm happy to share that my husband has certainly improved in this area.
In the same way, we pray to build a relationship with God. When we communicate with God in prayer, it helps us to draw near to Him.
"The Lord is near to all who call upon Him,

To all who call upon Him in truth."

Psalm 145:18
3.  We get clarity and revelation when we pray
One of my favorite verses is Romans 8: 28.
 "And we know that all things work together for good to those who love God, to those who are the called according to His purpose."

Romans 8:28
I must admit there are times when I've not known what God is working together in a situation. I've had struggles with the fact that I was an economic migrant and lived in foreign countries for 16 years. It was not an easy journey.
As I've prayed about this situation, I've gained revelation and clarity. I know that the way I've grown financially, emotionally, spiritually, and even career-wise would not have happened in the comfort of my own home country.
Why should we pray? Because we start seeing things from God's perspective when we pray. God reveals Himself to us in prayer. He shows us His will. We are comforted and strengthened when we pray.
4. Prayer is important because it changes us
When I look at the story of Hannah, I see a woman changed by prayer. In 1 Samuel 1, we see Hannah as a second wife to Elkanah with no children of her own. The first wife Peninnah had children and she used to provoke Hannah. Hannah's reaction was crying, being sad, and refusing to eat. 
But she decided one day to pray about her situation. She went into the tabernacle and prayed from the heart so much so that Eli the priest saw her and thought she was drunk. Can you imagine how she was praying for him to think that?
It was not a 'usual' way of prayer but her situation caused her to do this. She was full of sorrow and only God could understand her. Once she assured Eli that she wasn't drunk, he blessed her and told her God would grant her the petition she asked for and told her to go her way.
"So the woman went her way and ate, and her face was no longer sad."

1 Samuel 1:18b
No, she didn't have what she wanted yet (a child), and she wasn't even pregnant yet, but prayer had already changed her attitude and how she felt about the situation.
Prayer filled her with hope. God was going to take care of the situation now and He did. After a while, He did bless her with a son, Samuel, and 5 more children after that.
The reason why we should pray is that prayer changes our thinking and our attitude. When we surrender to God what is on our hearts- the fears and anxiety we experience, the hardships, the insecurities, and all the other things that trouble us, a weight is lifted from our shoulders.
When we believe and have faith that God will hear us when we talk to Him, we can go on with our lives with a more joyful attitude just like Hannah. We should pray because prayer changes us.
5.  Prayer is important because it changes situations
We pray because our prayers change situations. You can look back and recall the number of things you prayed for that God has answered.  Sometimes you silently prayed and at times you prayed out loud but all the same, God honored and fulfilled your request.
I remember praying for months for my first job and getting it. It took some time but when God replied it was a breakthrough. There are times I've prayed for God's protection, healing, or journey mercies when l travel, and God has answered those prayers.
We don't withhold good things from our kids when they ask us. In the same way God surely never withholds anything good from us when we ask. He wants us to ask because He is a faithful giver.
"The effective, fervent prayer of a righteous man avails much. Elijah was a man with a nature like ours, and he prayed earnestly that it would not rain; and it did not rain on the land for three years and six months. And he prayed again, and the heaven gave rain, and the earth produced its fruit."

James 5: 16b-18
"The righteous cry out, and the Lord hears,
And delivers them out of all their troubles."

Psalm 34:17
God is waiting to answer our prayers. Prayer is important because situations change when we pray. Doors open, healing and deliverance happen, lives are transformed, and miracles happen when we pray.
6. Prayer leads to spiritual growth
Prayer is one of the most important keys to growing spiritually.  Prayer helps us to rely on God and His strength and power which is not limited. When we call upon God willingly and make prayer a daily habit we start to grow closer to God.
The more we talk to God, the more we grow in our faith. We learn to trust God more because we see His faithfulness in answering our prayers.  Learning to let go and let God also becomes easier as we pray and let God take care of us.
The power of prayer quotes
These quotes about prayer are great at showing us the importance and power of prayer.  We can live a peaceful, joyful, and victorious life when we pray to God daily.
"Prayer turns ordinary mortals into men of power. It brings power. It brings fire. It brings rain. It brings life. It brings God."

Samuel Chadwick
"Our prayers may be awkward, our attempts may be feeble. But since the power of prayer is in the one who hears it and not in the one who says it, our prayers do make a difference."

Max Lucado
"Prayer delights God's ear; it melts His heart; and opens His hand. God cannot deny a praying soul."

Thomas Watson
"Prayer doesn't just change things it changes us. If we are diligent in seeking God, slowly and surely we become better people."

Joyce Meyer
"Prayer is the way you defeat the devil, reach the lost, restore a backslider, strengthen the saints, send missionaries out, cure the sick, accomplish the impossible, and know the will of God."

David Jeremiah
"The power of prayer can never be overrated. They who cannot serve God by preaching need not regret. If a man can but pray he can do anything. He who knows how to overcome with God in prayer has Heaven and earth at his disposal."

Charles Spurgeon
"Prayer is the open admission that without Christ we can do nothing. And prayer is the turning away from ourselves to God in the confidence that He will provide the help we need. Prayer humbles us as needy and exalts God as wealthy."

John Piper
"When we are spending regular time in our Bible and diligently committed to prayer, no attack can stand against our minds and we can resist the temptations."

Adam Cumpston
"Four things let us ever keep in mind: God hears prayer, God heeds prayer, God answers prayer, and God delivers by prayer."

E. M. Bounds
"Don't pray when you feel like it. Have an appointment with the Lord and keep it. A man is powerful on his knees."

Corrie ten Boom
"Prayer changes us in ways that we never thought would be possible. When we are unhappy, prayer can lift our hearts and fill it with unspeakable joy. "

Julia Bristol
"Let us never forget to pray. God lives. He is near. He is real. He is not only aware of us but cares for us. He is our father. He is accessible to all who will seek Him."

Gordon B. Hinckley
These are the various reasons why prayer is important. At the end of the day, God is our Father and we are His children and He just wants us to talk to Him. So, go ahead my friend, and start talking to your Heavenly Father today.
Not sure how to start making prayer a habit? Grab the 31 Prayer prompts below and use them for your journal to pray specific prayers to God.